Jump to...
Workshop Materials
Links will be available here for workshop attendees during the conference
Welcome slides
Physical Computing Google drive folder
Circuit Playground editor (new project)
Data Visualization Google drive folder
Back to top of page


Tuesday
CS for Social Good slides
Internet of Things Google drive folder
Circuit Playground example (for data logging)
Algorithms and Data Structures Google drive folder
Back to top of page


Wednesday
Culturally Responsive CS slides
Mobile App DevelopmentGoogle drive folder
Code.org sign in or create account link
Pedagogy Best Practices Google drive folder
Back to top of page


Thursday
Diversity, Equity, Inclusion & Access, and the Our Reality Novella Google drive folder
Accessibility Google drive folder
Access Computing: Access CS for All
Careers in Computing panel
Changemakers in Computing program
gokic (Geeking Out Kids of Color)
Back to top of page


Friday
Deconstructing CS Culture slides
Drop-in Curriculum Units Google drive folder
Integration/Curriculum Building & Closing slides
Back to top of page
Presenters
Our presenters come from a variety of backgrounds and areas of expertise - Click the link next to each photo to view the corresponding bio.
Yaw Anokwa
Founder and CEO, ODK
Yaw is founder and CEO of ODK, a data collection platform that helps social impact organizations collect data quickly, accurately, offline and at scale. He holds a Ph.D. in Computer Science from the University of Washington.
Elizabeth Bacon
Curriculum Development Lead, CoderZ
Elizabeth Bacon is the Curriculum Development Lead for CoderZ and previously served as Curriculum Development Manager for Code.org. As a former classroom teacher and school administrator, she designed computer science courses for students from 5 to 18 years old. Elizabeth is active in the computer science education community, volunteering directly with students in local schools and community centers, serving on advisory panels for computer science pathways in Seattle area school districts, and presenting workshops on various topics around teaching and learning computer science
Magdalena Balazinska
Director, Allen School
Magdalena Balazinska is Professor and Director of the Paul G. Allen School of Computer Science & Engineering at the University of Washington. Magdalena's research interests are in the field of database management systems. Her current research focuses on data management for data science, big data systems, cloud computing, and image and video analytics. Prior to her leadership of the Allen School, Magdalena was the Director of the eScience Institute, the Associate Vice Provost for Data Science, and the Director of the Advanced Data Science PhD Option. She also served as Co-Editor-in-Chief for Volume 13 of the Proceedings of the Very Large Data Bases Endowment (PVLDB) journal and as PC co-chair for the corresponding, prestigious VLDB'20 conference. Magdalena is an ACM Fellow. She holds a Ph.D. from the Massachusetts Institute of Technology (2006). Shortly after her arrival at the University of Washington, she was named a Microsoft Research New Faculty Fellow (2007). Magdalena received the inaugural VLDB Women in Database Research Award (2016) for her work on scalable distributed data systems. She also received an ACM SIGMOD Test-of-Time Award (2017) for her work on fault-tolerant distributed stream processing and a 10-year most influential paper award (2010) from her earlier work on reengineering software clones. Magdalena received an NSF CAREER Award (2009), the UW CSE ACM Teaching Award (2013), the Jean Loup Baer Career Development Professorship in Computer Science and Engineering (2014-2017), two Google Research Awards (2011 and 2018), an HP Labs Research Innovation Award (2009 and 2010), a Rogel Faculty Support Award (2006), a Microsoft Research Graduate Fellowship (2003-2005), and multiple best-paper (and "best of") awards.
Faythe Brannon
High School Curriculum Specialist, Chicago Public Schools
Faythe Brannon works at the Office of Computer Science at Chicago Public Schools as a High School Curriculum Specialist. She taught CS at Harlan Community Academy before this role. She is also the Treasurer for the CSTA Chicago Chapter.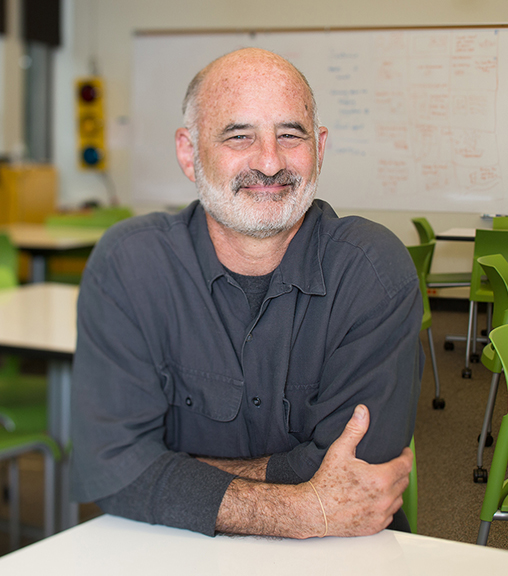 Andrew Davidson
Associate Teaching Professor, Human Centered Design & Engineering
Andrew Davidson is an Associate Teaching Professor in the Department of Human Centered Design & Engineering (HCDE). Davidson was previously an instructor at Roosevelt High School, where he initiated their computer science program during the 2010–2011 academic year and taught courses on computer science, web design, interactive media, and technology at the high school level. Davidson has been an Affiliate Assistant Professor in the University of Washington's School of Art + Art History + Design since 2006 and has taught undergraduate and graduate courses in the Interaction Design and Visual Communication Design programs.
Davidson received a Master of Science Engineering, Computer, and Information Science from the University of Pennsylvania, where he studied computer graphics and perceptual color spaces. He completed graduate work in photography at the State University of New York in Rochester and received a Bachelor of Art in Mathematics from the University of Rochester.
In addition to teaching in and managing numerous academic programs in the US, Davidson also chaired an academic program in Italy at the Interaction Design Institute of Ivrea and the Media Design Program and Digital Media Department at the Art Center College of Design. Beyond academia, Davidson has worked in the technology industry; he was Director of Engineering at Philips Interactive Media in Los Angeles and Director of New Media Applications at Microware Systems Corporation in Santa Monica. He has more than 20 years of experience as an educator and more than 30 years of experience working in the technology industry.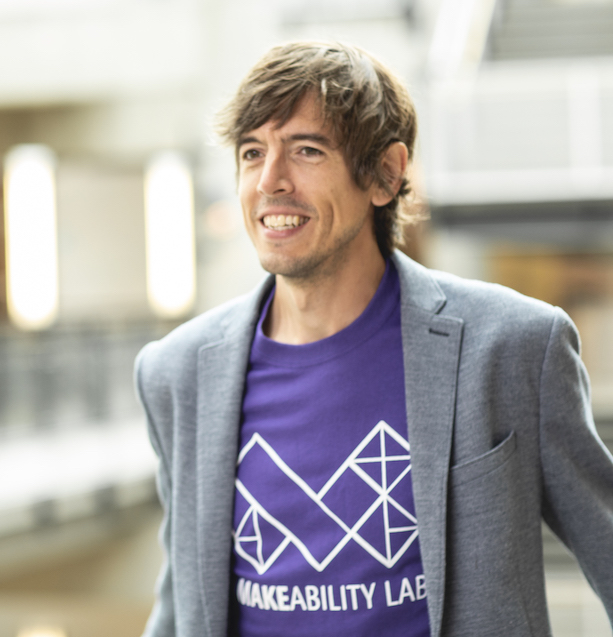 Jon Froehlich
Associate Professor in Human-Computer Interaction, Allen School
I'm an Associate Professor in the UW Allen School, a Sloan Fellow, and NSF CAREER Awardee. My research is in Human-Computer Interaction (HCI) with a focus on high-value social domains such as accessibility, environmental sustainability, and STE(A)M education. At UW, I direct the Makeability Lab, work with an extraordinary set of students and collaborators, and teach CS courses that explore the materiality of computing and the ever-changing relationships between humans, bits, and atoms.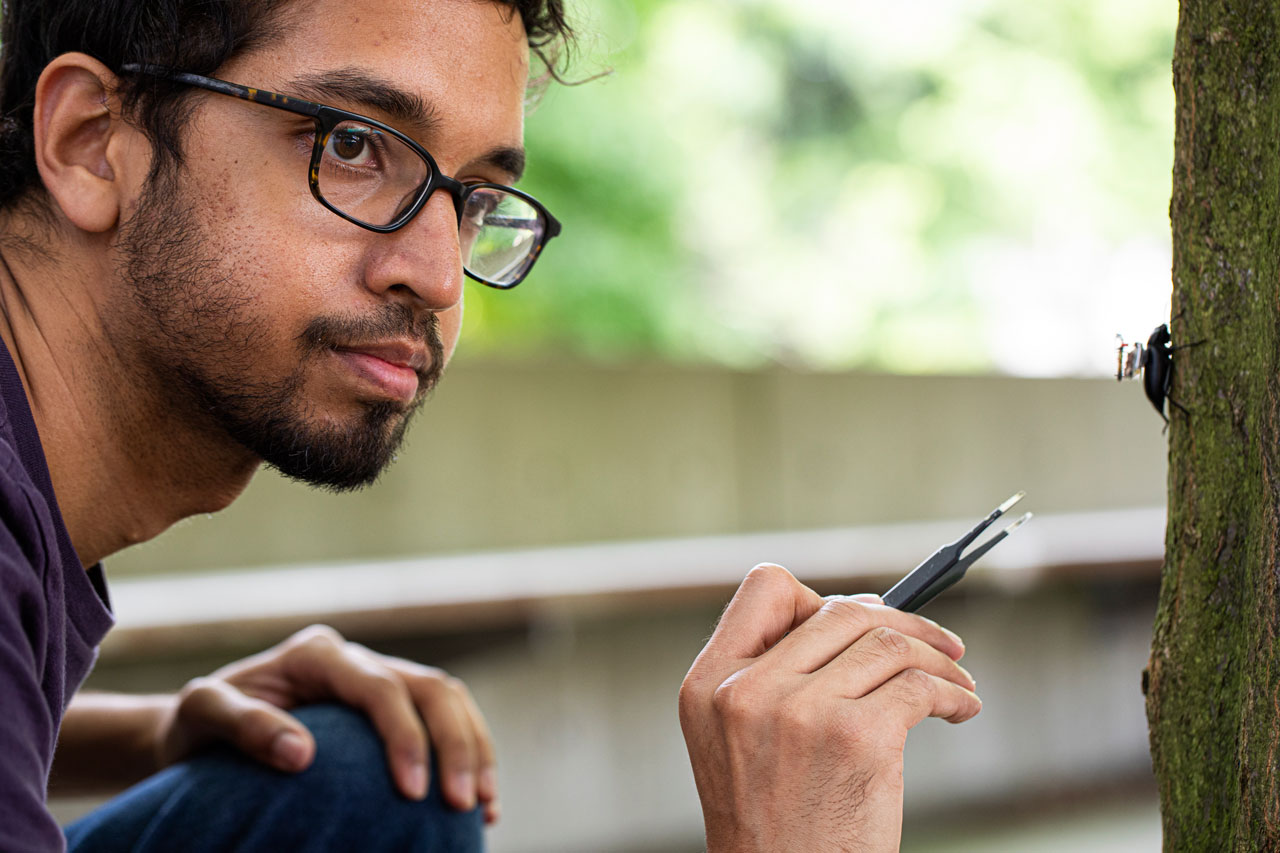 Vikram Iyer
Assistant Professor, Allen School
Vikram is an Assistant Professor in the Paul G. Allen School at the University of Washington. His research takes an interdisciplinary approach to connect ideas between biology and different engineering domains to build wireless systems that augment living organisms with electronics, and design innovative Internet of Things (IoT) sensors and robots inspired by nature. This includes wireless cameras and sensors small enough to be carried by live beetles and bumblebees, insect-scale robots, and radio trackers used to tag and follow invasive "murder hornets" back to their nest.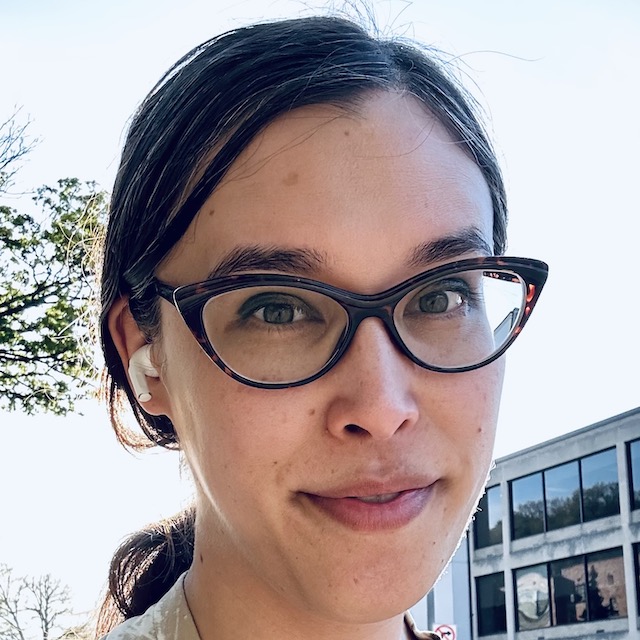 Amy Ko
Professor & Informatics Program Chair, The Information School & Allen School
Amy J. Ko is a Professor at the University of Washington Information School and an Adjunct Professor at the Paul G. Allen School of Computer Science and Engineering. She directs the Code & Cognition Lab, where she and her students study CS education, human-computer interaction, and humanity's individual and collective struggle to understand computing and harness it for equity and justice. Her earliest work included techniques for automatically answering questions about program behavior to support debugging, program understanding, and reuse. Her later work studied interactions between developers and users, and techniques for web scale aggregation of user intent through help systems; she co-founded AnswerDash to commercialize these ideas. Her latest work investigates effective, equitable, and inclusive ways for humanity to learn computing, especially how data, algorithms, APIs, and AI can both empower and oppress. Her work spans more than 130 peer-reviewed publications, with 12 receiving best paper awards and 4 receiving most influential paper awards. She is an ACM Senior Member, and member of ACM SIGCHI, SIGCSE, and SIGSOFT. She received her Ph.D. at the Human-Computer Interaction Institute at Carnegie Mellon University in 2008, and degrees in Computer Science and Psychology with Honors from Oregon State University in 2002.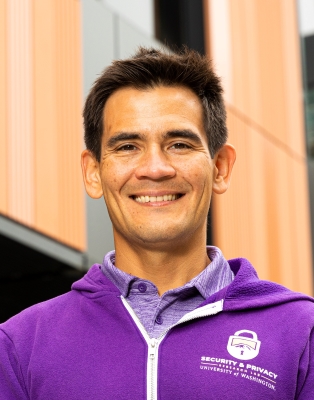 Tadayoshi Kohno
Professor and Associate Director for Diversity Equity Inclusion and Access, Allen School
Tadayoshi Kohno is a professor in the Paul G. Allen School of Computer Science & Engineering at the University of Washington, where he is also the associate director for diversity, equity, inclusion, and access. He has adjunct appointments in the Department of Electrical & Computer Engineering, the School of Information, and the School of Law. Kohno is the recipient of an Alfred P. Sloan Research Fellowship, a U.S. National Science Foundation CAREER Award, and a Technology Review TR-35 Young Innovator Award. Kohno has published over 125 peer-reviewed academic papers. He is a co-author of the book Cryptography Engineering: Design Principles and Practical Applications, co-editor of the book Telling Stories: On Culturally Responsive Artificial Intelligence, and author of the book Our Reality: A Novella.
Kohno co-directs the University of Washington Computer Security & Privacy Lab and the Tech Policy Lab. He was an inaugural member of the National Academies Forum on Cyber Resilience. He is a member of the Electronic Frontier Foundation Technical Advisory Board, the USENIX Security Steering Committee, and the USENIX Committee for Black, African-American, and African Diaspora Inclusion. Kohno received his PhD from the University of California at San Diego.
Hélène Martin
Technical leader, ODK
Hélène is a full-stack software engineer and educator. She has built web backends, developed mobile apps, and demystified complex technical topics for thousands of students. Since 2016, she has been the technical leader for ODK, an open source set of tools for data collection used around the world. She holds degrees in Computer Science and Linguistics from the University of Washington.
.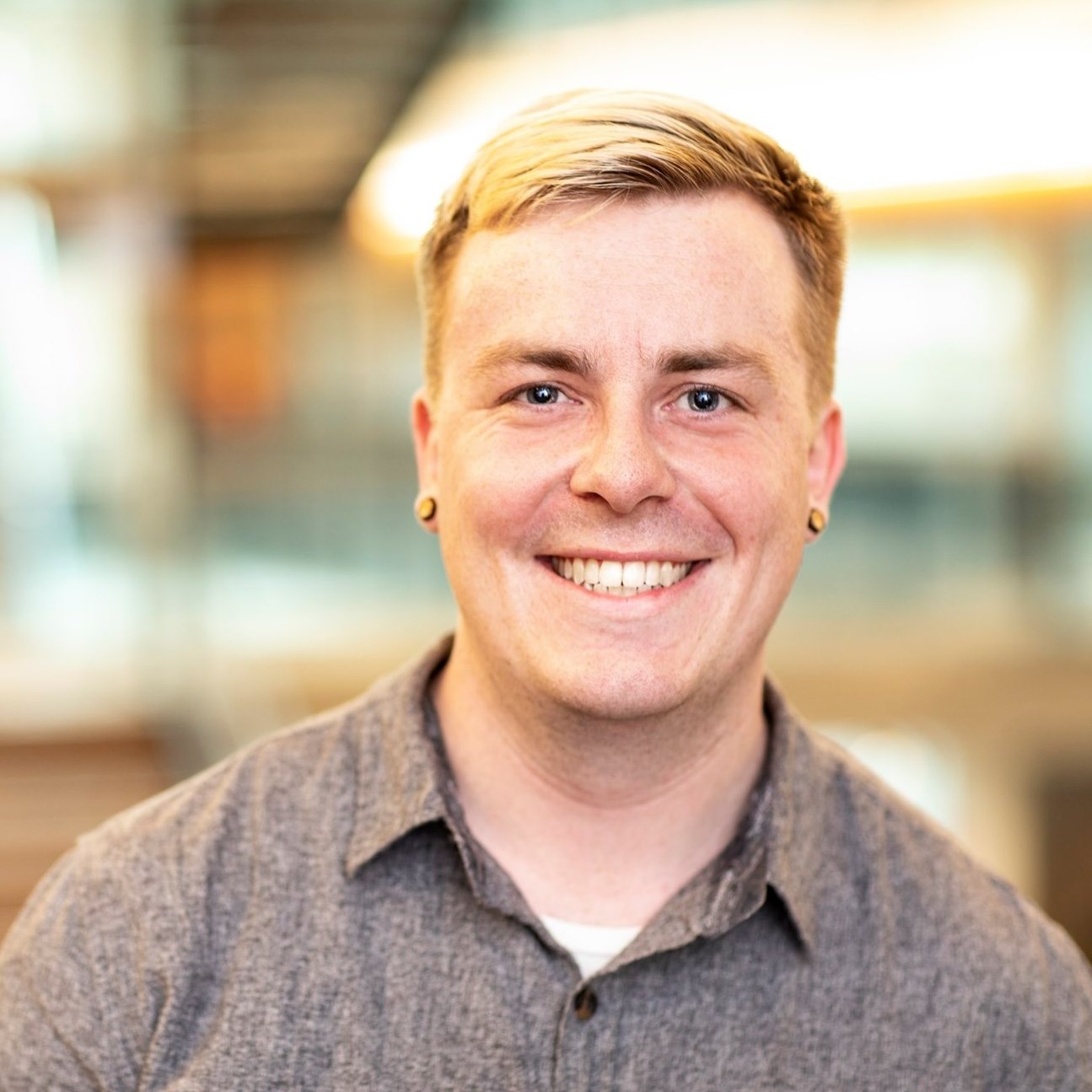 Hunter Schafer
Assistant Teaching Professor, Allen School
Hunter Schafer is a lecturer in the Paul G. Allen School for Computer Science and Engineering at the University of Washington. Hunter received his B.S in Computer Science in 2016 and his M.S. in Computer Science in 2018, both from the University of Washington.
Hunter primarily teaches classes on introduction to programming, data structures and algorithms, data science, and machine learning. He focusses on making these extremely important topics accessible to students from varying fields of study across campus. Hunter lead the effort in creating the materials for CSE 163 and was major contributor to the development of CSE/STAT 416.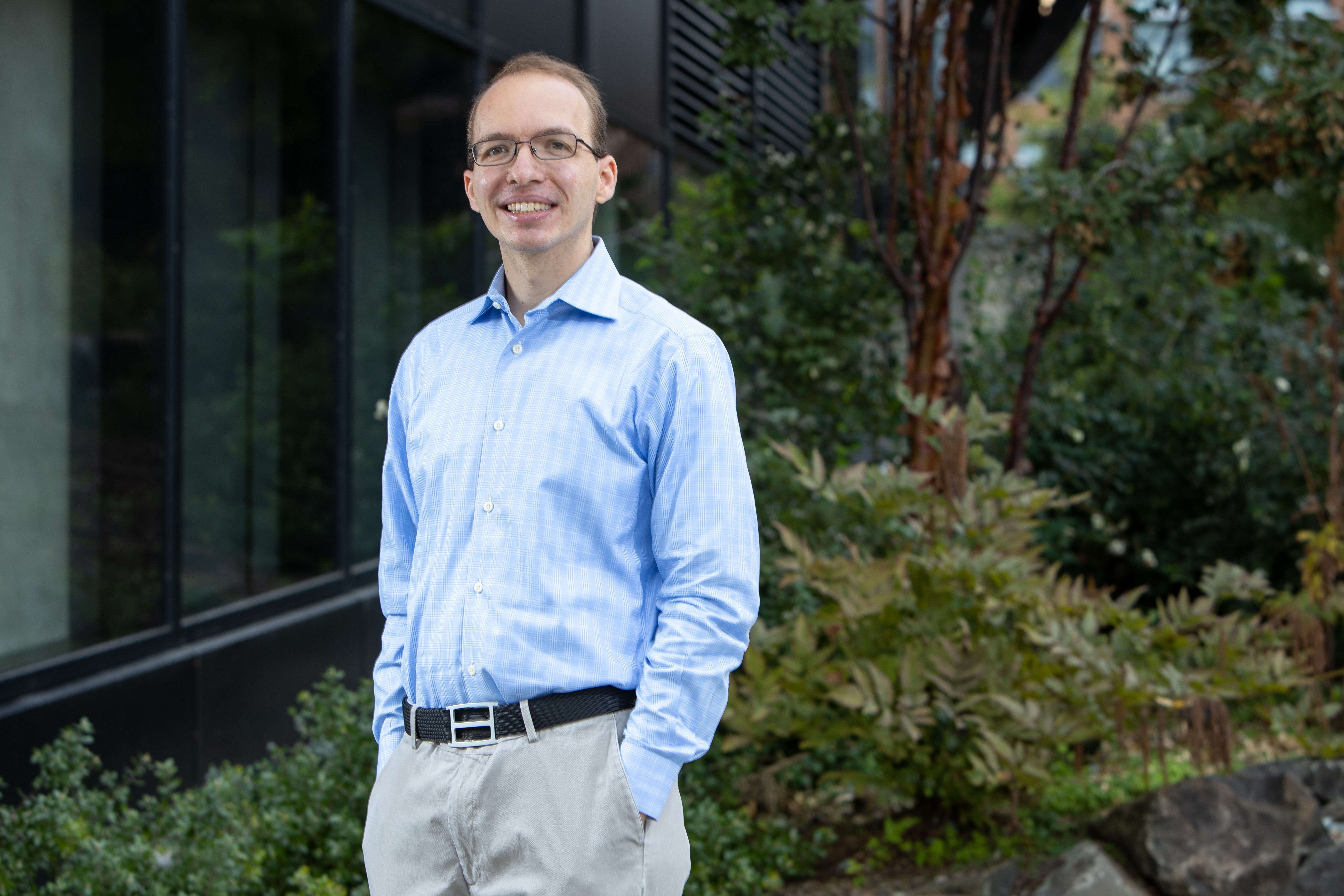 Robbie Weber
Assistant Teaching Professor, Allen School
Robbie Weber is an assistant teaching professor in the Paul G. Allen School of Computer Science & Engineering at the University of Washington. He received a Ph.D. from the Allen School in 2020, focusing on the design and analysis of algorithms. In his teaching, he focuses on making theoretical computer science topics relevant and accessible for his students.
CS4teachers planning committee
Lauren Bricker
Associate Teaching Professor, Allen School
Dr. Lauren Bricker considers herself a teacher AND a "geek generator." She guided Computer Science students at Lakeside school in Seattle, WA for ten years and joined the faculty of the University of Washington in the Paul G. Allen School of Computer Science & Engineering in 2017. She focuses on teaching CS and 3D Modeling and Printing to students (from Elementary school to Master's level), designing Makerspaces, as well as facilitating CS teacher trainings.
Prior to teaching, Dr. Bricker worked as a software engineer, consultant and manager for companies large and small. Her interests include Human Computer Interaction, Computer Supported Collaboration, and computer graphics. She was recently honored as one of three GeekWire STEM Educators of the year in May, 2021, and was featured as Geekwire's "Geek of the Week" in January, 2012. I have also been invited to give talks at Ignite Seattle, NerdNite, Fremont Women in Tech, and Maker Faire Seattle and am the president of the Puget Sound Computer Science Teacher's Association, a chapter of ACM's CSTA. Dr. Bricker holds a Ph.D. in Computer Science and Engineering from University of Washington, and B.S. in Math from the University of Michigan.
Jan Cuny
Director for Diversity, Equity, & Inclusion Strategy & Operations, Allen School
Jan started her career as an academic with positions in Computer Science departments at Purdue University, the University of Massachusetts, and the University of Oregon. In 2004, she moved to the National Science Foundation where she created and led CISE efforts on broadening participation and education. Her work led to the establishment of the national BPC-A Alliances that in aggregate address underrepresentation K-20 and through the research and professional levels. She also spearheaded NSF's efforts to get inclusive, rigorous, academic computing courses into U.S. schools, leading to the national CSforAll Initiative. Jan currently for the University of Washington's Allen School on diversity issues.
For her efforts with underserved populations, Jan has received awards including the 2006 ACM President's Award, the 2007 CRA A. Nico Habermann Award, the 2009 Anita Borg Institute's Woman of Vision Award for Social Impact, the 2015 NSF Distinguished Service Award, and the 2016 SIGCSE Distinguished Educator Award.
Chloe Dolese Mandeville
Assistant Director for undergraduate Diversity & Access, Allen School
I was born and raised on Bainbridge Island, WA and am a proud "double dawg" receiving both my bachelor's degree in Psychology and my master's degree in Leadership in Higher Education from the UW. My academic experiences have led me to take a community-based approach to the work that I do. During my freshman year of college at the University of Michigan, I did not find a community on campus and ultimately transferred to UW. Intent on finding a community, I joined the UW Dream Project which supports high school students with college and postsecondary planning. My experience in Dream Project provided a welcoming space on campus and also sparked a passion for diversity, equity, and inclusion work. When I graduated from UW, I worked in the Office of Admissions before joining the Allen School in 2016. More recently, I had the opportunity to attend graduate school in the UW College of Education. During that time, I relied heavily on my communities as I learned how to juggle being a full-time student while working full-time, started exploring my identity as a biracial Indonesian-White American, and began to develop my scholarly identity by studying how to improve access to computing in higher education. These experiences and my communities have helped shape my professional practice and are applied to how I approach my work with students and my team. I firmly believe that forming a community is an essential foundation for the work we do together! I am happiest when I am surrounded by family and friends! In my free time, you will find me rock climbing or hiking with my husband, spending time with my parents and siblings, or facetiming with my cousins in Indonesia and Australia!
Jeremy Munroe
Program Coordinator - Diversity & Access, Allen School
I have been working in the Allen School for 8 years, supporting the fledgling outreach program part time initially as a program assistant, and now as the Program Coordinator for Diversity & Access at the Paul G. Allen School of Computer Science and Engineering. I have a B.F.A in Visual Design: Illustration and am classically trained in a wide variety of media as well as current design concepts. In addition to a wide range of interests, I am also a passionate apartment gardener, and have an affinity for sci-fi and fantasy fiction.
.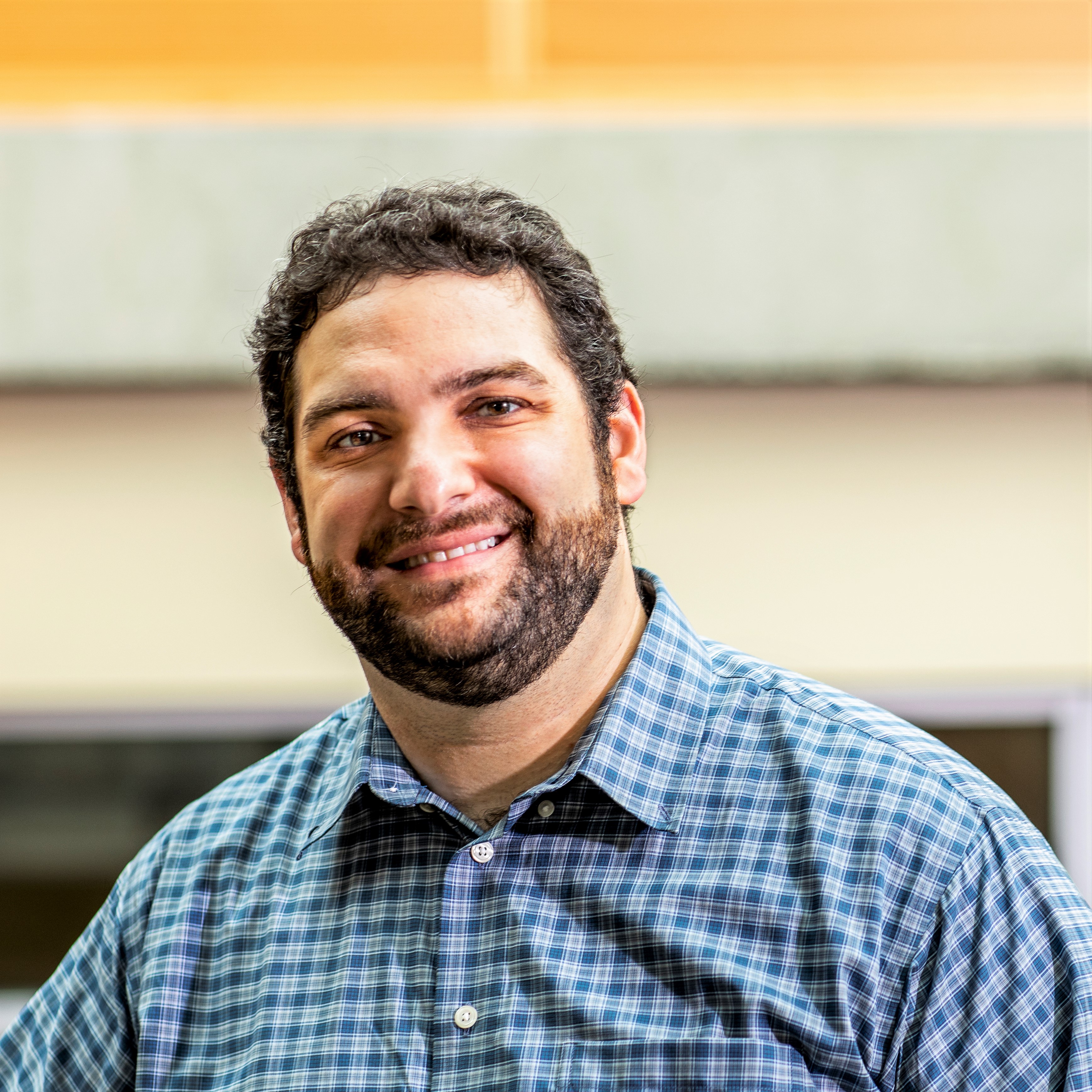 Brett Wortzman
Assistant Teaching Professor, Allen School
Brett Wortzman is an Assistant Teaching Professor in the Paul G. Allen School for Computer Science and Engineering at the University of Washington. Brett received his A.B. in Computer Science in 2006 from Harvard University and his M.Ed. in Curriculum and Instruction in 2012 from the University of Washington.