Jump to...
Session Information
Tuesday - 8/2/2022

the Internet of Things

Learn about the interdisciplinary wireless systems that augment living organisms with electronics, and design innovative Internet of Things (IoT) sensors and robots inspired by nature.

Computer Science in Society: The Design of Social Computing Technology

Computer science has a major impact on society through building the software applications that people use every day. We will go into a deep dive into applications that enable social interaction online, such as social media, to consider how the design of these tools can have major ramifications for society at large, as well as the everyday lives of teens.
Wednesday Sessions - 8/3/2022

Every class has data: Integrated Data Science in K-12

Data Science is the new "hot topic" in K-12 education, with leaders from Silicon Valley and both political parties advocating for its inclusion in schools. But without a clear definition of K-12 Data Science, this may be putting the cart before the horse! What is Data Science, which should teach it, and where does it fit? In this talk, Emmanuel Schanzer will present a working definition of Data Science, and discuss the role it plays in Math, Science, Social Studies and History classes. He will also share the opportunities and costs associated with integration, with concrete DOs and DONTs for teachers who are approaching the subject.

Integrating computational thinking, programming and CS unplugged into your classroom

Computational Thinking is being introduced into school curricula around the world, but how is it relevant to our students, and how can it help them their education? We will explore some topics that sound technical, but are easily turned into engaging activities for students in a way that can introduce them to key ideas from computer science, but also help them connect them to other subjects that they study.
Thursday - 8/4/2022

Inclusive Systems Design

Disability is a common aspect of our society-- millions of people worldwide move through the world with a variety of disabilities. In 1980 Disability was defined as a personal attribute, such as "restriction or lack of ability ... within the range considered normal for a human being", today it is defined in a context dependent way, as "the interaction between features of a person's body and features of the society in which they live." Accessible and inclusive design benefits everyone, but what makes a computing system accessible, or a computing course? In this session, we will teach you about core disability basics, common assistive technologies you might see in your courses, and how to talk about access with your students. We will also discuss strategies you can apply to making your classes accessible, and dive into how to make web content accessible.

Applications of probability to Computer Science

We will discuss some connections of probability theory and statistics to computer science (uses of Bayes Rule in CS and some common ways to "lie with statistics"). Examples should allow for a range of activities from teaching probability in math courses, to general scientific literacy, and even everyday life.
Presenters
Our presenters come from a variety of backgrounds and areas of expertise - Click the link next to each photo to view the corresponding bio.
Tim Bell
Tim Bell is a professor in the Department of Computer Science and Software Engineering at the University of Canterbury in Christchurch, New Zealand. His main current research interest is computer science education. His "Computer Science Unplugged'' project is widely used internationally, and its books and videos have been translated into many languages.
Ed Lazowska
Ed Lazowska's research and teaching concern the design, implementation, and analysis of computing and communication systems, and, more recently, the techniques and technologies of data-intensive discovery. He also has been active on public policy issues, ranging from STEM education to Federal strategies for research and innovation. From 2008-17 he served as the Founding Director of the University of Washington eScience Institute, where he continues as a Senior Data Science Fellow. Lazowska is a Member and Councillor of the National Academy of Engineering and a Fellow of the American Academy of Arts & Sciences. He serves as a board member or technical advisor for a number of high-tech companies, venture firms, and technology-oriented civic organizations. A long-time advocate for increasing participation in the field, he serves on the Executive Advisory Council of the National Center for Women & Information Technology and on the National Academies Committee on Women in Science, Engineering, and Medicine; he served on the study committee that authored the Academies' 2018 report on the impacts of sexual harassment in academia.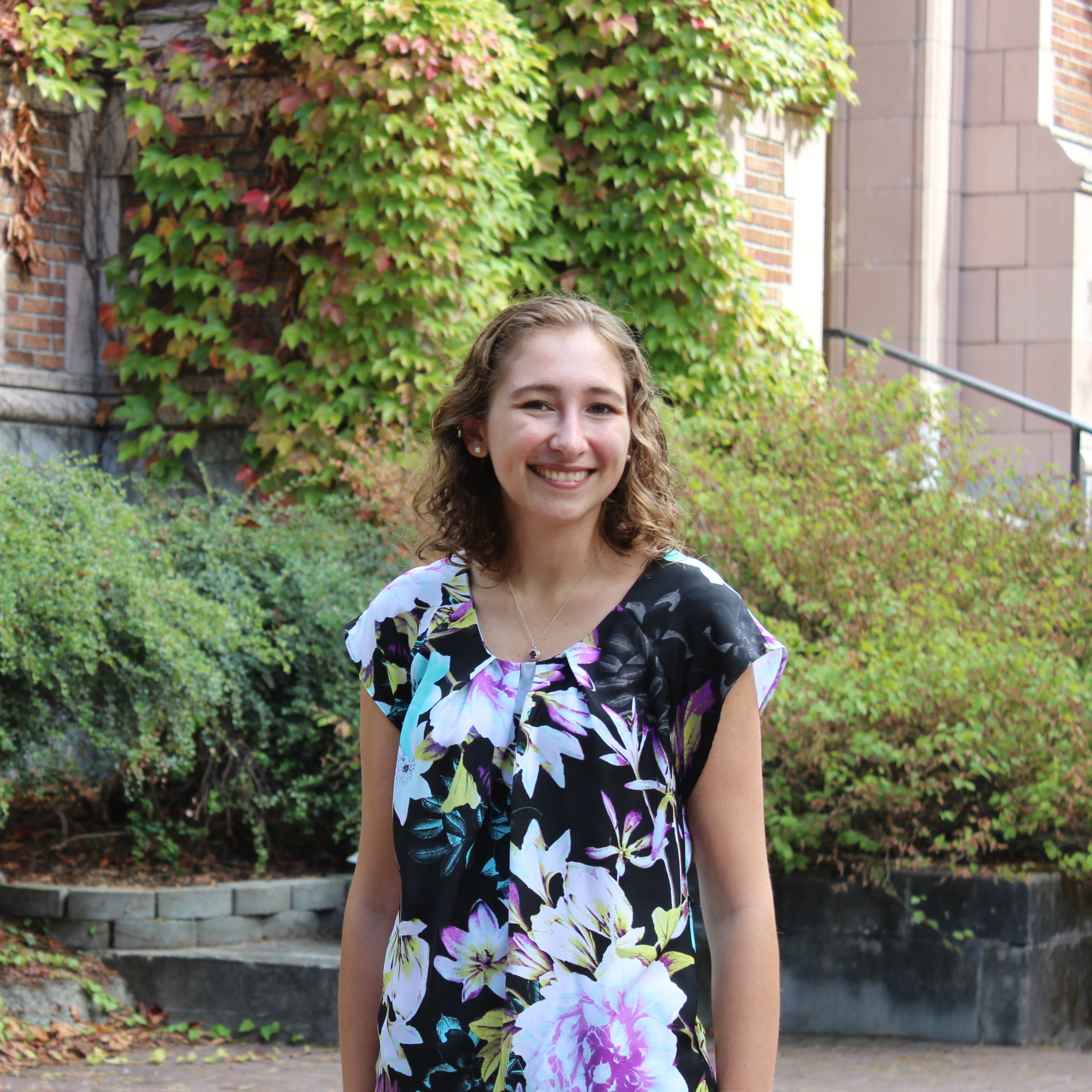 Kelly Mack
I am a third year Ph.D. student studying computer science at the University of Washington in the Paul G. Allen School of Computer Science and Engineering advised by Dr. Jennifer Mankoff. I earned my Bachelor of Science in Computer Science from the University of Illinois at Urbana-Champaign. My current focus is on accessibility and assistive technology
Emmanuel Schanzer
Dr. Emmanuel Schanzer is a CS-expat, having spent several years as a program manager and developer before becoming a high school teacher and middle school academic coach. He is the founder and creator of Bootstrap, which he first designed as a curriculum for his own students in Boston. He has long been involved in connecting educators and technology, connecting parties at the Computer Science Teachers Association, Google, Microsoft, Facebook and at universities across the country. He holds degrees in computer science and curriculum development, and is a Doctor of Education with a research focus on using programming to teach algebra.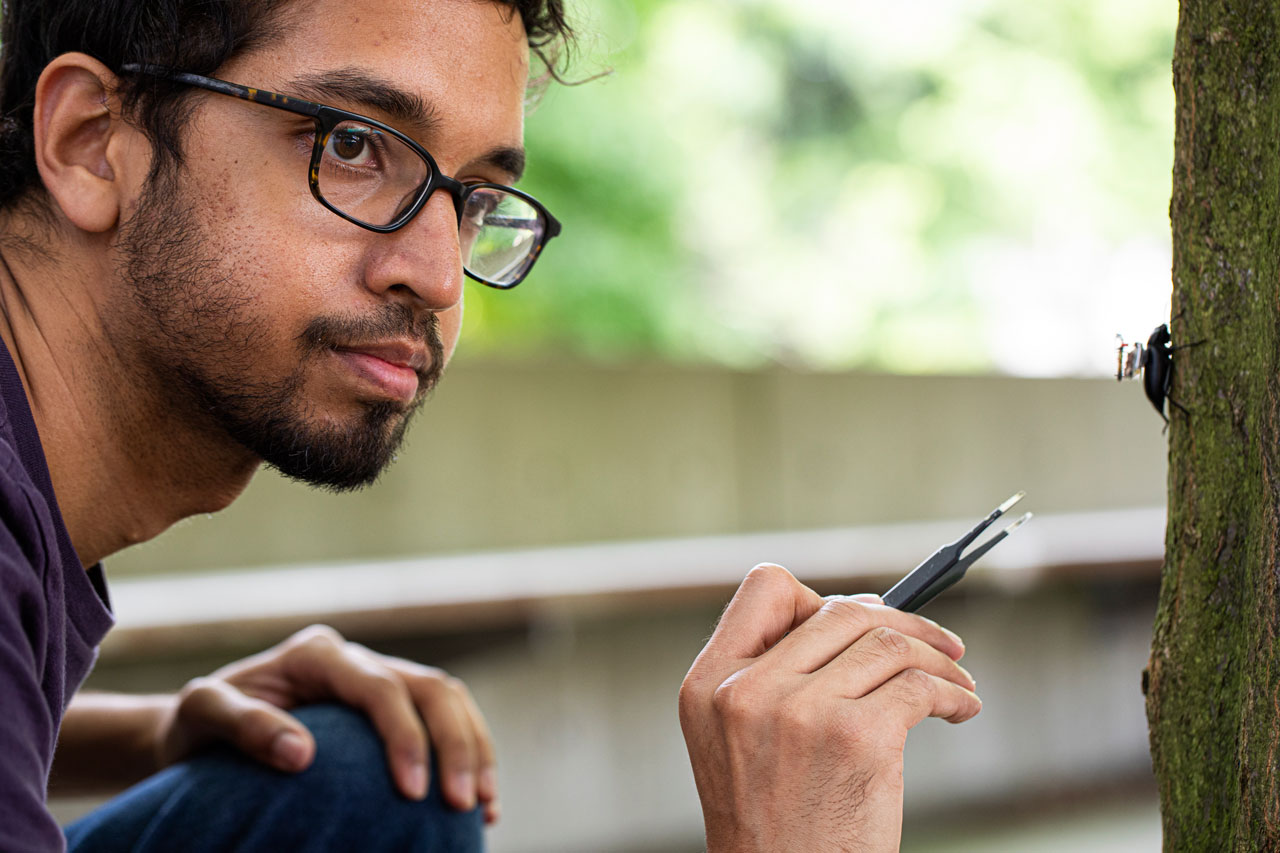 Vikram Iyer
Vikram is an Assistant Professor in the Paul G. Allen School at the University of Washington. His research takes an interdisciplinary approach to connect ideas between biology and different engineering domains to build wireless systems that augment living organisms with electronics, and design innovative Internet of Things (IoT) sensors and robots inspired by nature. This includes wireless cameras and sensors small enough to be carried by live beetles and bumblebees, insect-scale robots, and radio trackers used to tag and follow invasive "murder hornets" back to their nest.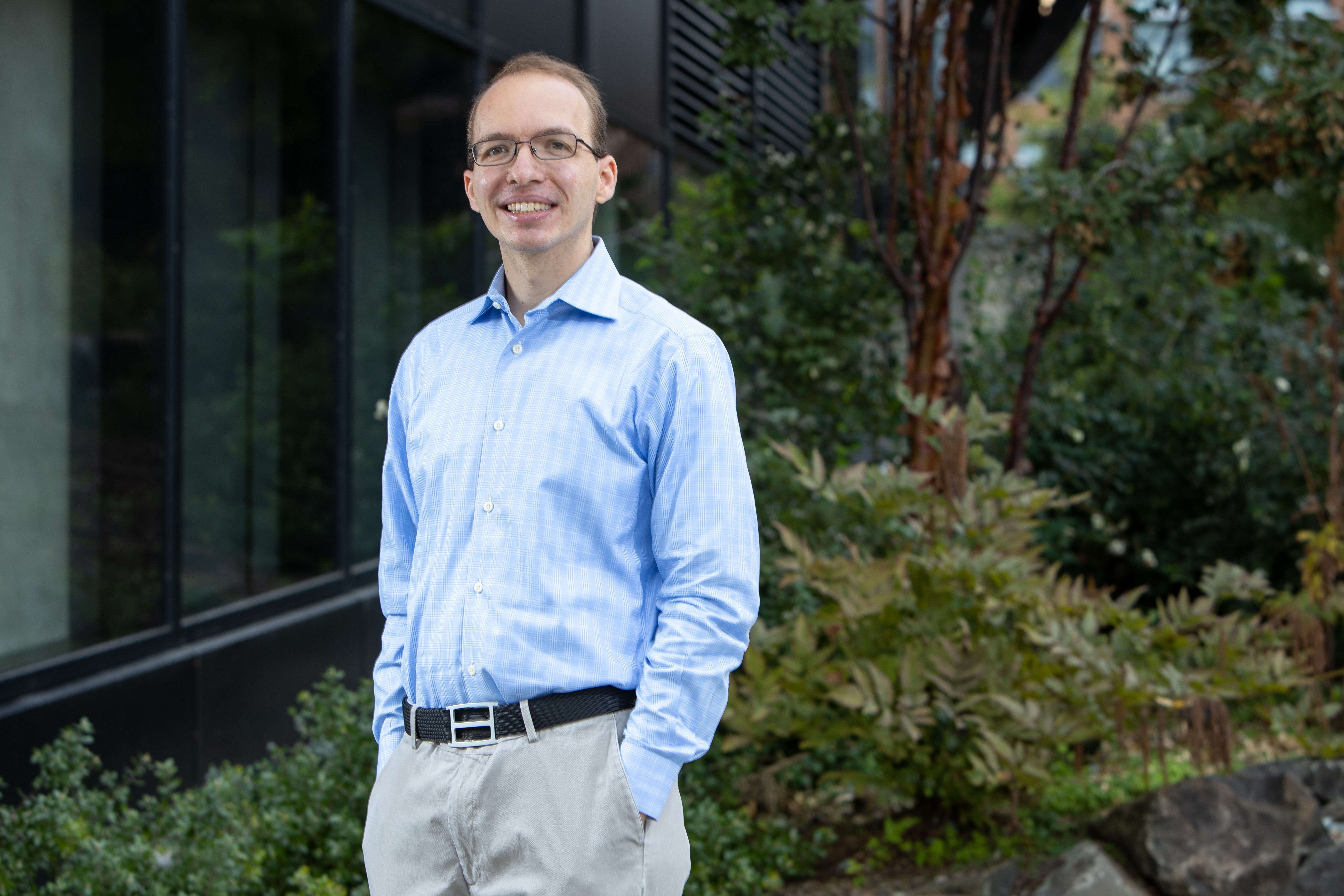 Robbie Weber
Robbie Weber is an assistant teaching professor in the Paul G. Allen School of Computer Science & Engineering at the University of Washington. He received a Ph.D. from the Allen School in 2020, focusing on the design and analysis of algorithms. In his teaching, he focuses on making theoretical computer science topics relevant and accessible for his students.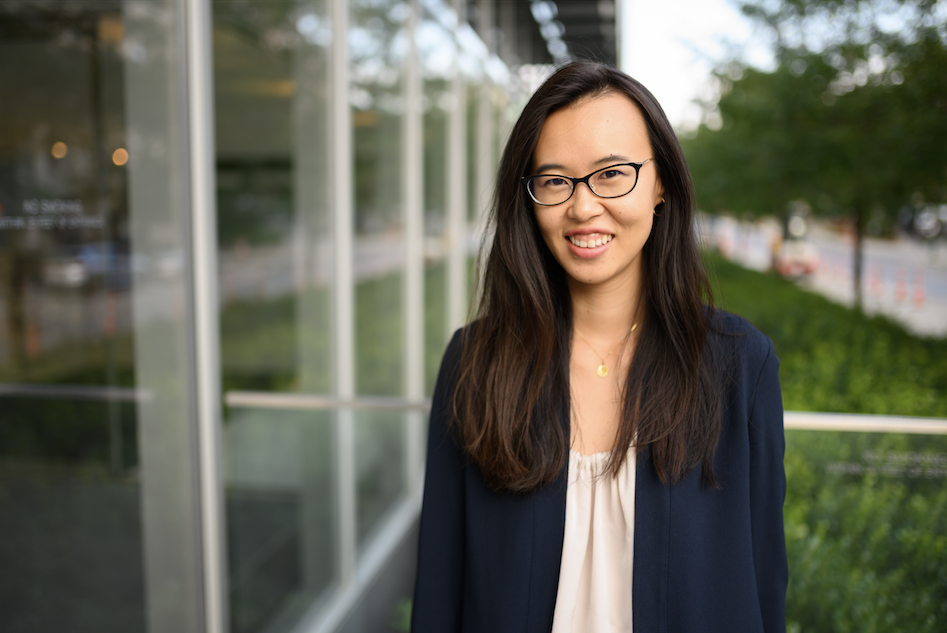 Amy Zhang
Amy X. Zhang is an assistant professor at University of Washington's Allen School of Computer Science and Engineering. Previously, she was a 2019-20 postdoctoral researcher at Stanford University's Computer Science Department after completing her Ph.D. at MIT CSAIL in 2019, where she received the George Sprowls Best Ph.D. Thesis Award at MIT in computer science. During her Ph.D., she was an affiliate and 2018-19 Fellow at the Berkman Klein Center at Harvard University, a Google Ph.D. Fellow, and an NSF Graduate Research Fellow. Her work has received a best paper award at ACM CSCW, a best paper honorable mention award at ACM CHI, and has been profiled on BBC's Click television program, CBC radio, and featured in articles by ABC News, The Verge, New Scientist, and Poynter. She is a founding member of the Credibility Coalition, a group dedicated to research and standards for information credibility online. She has interned at Microsoft Research and Google Research. She received an M.Phil. in Computer Science at the University of Cambridge on a Gates Fellowship and a B.S. in Computer Science at Rutgers University, where she was captain of the Division I Women's tennis team.
CS4teachers planning committee
Click the link next to each photo to view the corresponding bio.
Lauren Bricker
Associate Teaching Professor, Allen School
Dr. Lauren Bricker considers herself a teacher AND a "geek generator." She guided Computer Science students at Lakeside school in Seattle, WA for ten years and joined the faculty of the University of Washington in the Paul G. Allen School of Computer Science & Engineering in 2017. She focuses on teaching CS and 3D Modeling and Printing to students (from Elementary school to Master's level), designing Makerspaces, as well as facilitating CS teacher trainings.
Prior to teaching, Dr. Bricker worked as a software engineer, consultant and manager for companies large and small. Her interests include Human Computer Interaction, Computer Supported Collaboration, and computer graphics. She was recently honored as one of three GeekWire STEM Educators of the year in May, 2021, and was featured as Geekwire's "Geek of the Week" in January, 2012. I have also been invited to give talks at Ignite Seattle, NerdNite, Fremont Women in Tech, and Maker Faire Seattle and am the president of the Puget Sound Computer Science Teacher's Association, a chapter of ACM's CSTA. Dr. Bricker holds a Ph.D. in Computer Science and Engineering from University of Washington, and B.S. in Math from the University of Michigan.
Jan Cuny
Director for Diversity, Equity, & Inclusion Strategy & Operations, Allen School
Jan started her career as an academic with positions in Computer Science departments at Purdue University, the University of Massachusetts, and the University of Oregon. In 2004, she moved to the National Science Foundation where she created and led CISE efforts on broadening participation and education. Her work led to the establishment of the national BPC-A Alliances that in aggregate address underrepresentation K-20 and through the research and professional levels. She also spearheaded NSF's efforts to get inclusive, rigorous, academic computing courses into U.S. schools, leading to the national CSforAll Initiative. Jan currently for the University of Washington's Allen School on diversity issues.
For her efforts with underserved populations, Jan has received awards including the 2006 ACM President's Award, the 2007 CRA A. Nico Habermann Award, the 2009 Anita Borg Institute's Woman of Vision Award for Social Impact, the 2015 NSF Distinguished Service Award, and the 2016 SIGCSE Distinguished Educator Award.
Chloe Dolese Mandeville
Assistant Director for undergraduate Diversity & Access, Allen School
I was born and raised on Bainbridge Island, WA and am a proud "double dawg" receiving both my bachelor's degree in Psychology and my master's degree in Leadership in Higher Education from the UW. My academic experiences have led me to take a community-based approach to the work that I do. During my freshman year of college at the University of Michigan, I did not find a community on campus and ultimately transferred to UW. Intent on finding a community, I joined the UW Dream Project which supports high school students with college and postsecondary planning. My experience in Dream Project provided a welcoming space on campus and also sparked a passion for diversity, equity, and inclusion work. When I graduated from UW, I worked in the Office of Admissions before joining the Allen School in 2016. More recently, I had the opportunity to attend graduate school in the UW College of Education. During that time, I relied heavily on my communities as I learned how to juggle being a full-time student while working full-time, started exploring my identity as a biracial Indonesian-White American, and began to develop my scholarly identity by studying how to improve access to computing in higher education. These experiences and my communities have helped shape my professional practice and are applied to how I approach my work with students and my team. I firmly believe that forming a community is an essential foundation for the work we do together! I am happiest when I am surrounded by family and friends! In my free time, you will find me rock climbing or hiking with my husband, spending time with my parents and siblings, or facetiming with my cousins in Indonesia and Australia!
Jeremy Munroe
Program Coordinator - Diversity & Access, Allen School
I have been working in the Allen School for 9 years, supporting the fledgling outreach program part time initially as a program assistant, and now as a Program Coordinator for the Diversity & Access Team at the Paul G. Allen School of Computer Science and Engineering. Although I am a program coordinator, I also have a B.F.A in Visual Design: Illustration and am classically trained in a wide variety of media as well as current design concepts. In addition to a wide range of interests, I am also a passionate apartment gardener, and have an affinity for sci-fi and fantasy fiction.
.
Juliet Quebatay
Outreach Coordinator - Diversity & Access, Allen School
I was born in Texas, but raised across the country due to having a parent in the military. I spent most of my childhood and young adulthood in Tennessee, but lived in Ft. Lewis, WA during my early elementary years and returned after receiving my BS in Communications from the University of Tennessee, Knoxville. Growing up in areas that lacked diversity showed me the value of diversity, equity, inclusion, and access. While at UT, I co-founded the Filipino-American Association, revived the Asian American Association, and hosted the inaugural and now annual 865 Night Market event. Over the years, I built a commitment to DEIA and continue to work on this everyday. This led me to pursue a MS in Academic Advising from Kansas State University and work in the non-profit industry with After-School All-Stars Puget Sound, Girl Scouts of Western Washington, and now I am grateful to be here! Since I was an undergraduate student, I found that there is more to college than school. College is when I discovered gaming, the significance of my Filipino-American experience, self-care, how to sustain relationships and so much more. Many students do not know what to look for or expect when they think about what the college experience is. I am excited to let more prospective students know what college and Allen School has to offer for their holistic development! In my free time, I spend many hours playing video games with my husband that I met in 7th grade, enjoy baking and eating, and value my time with family and friends.
.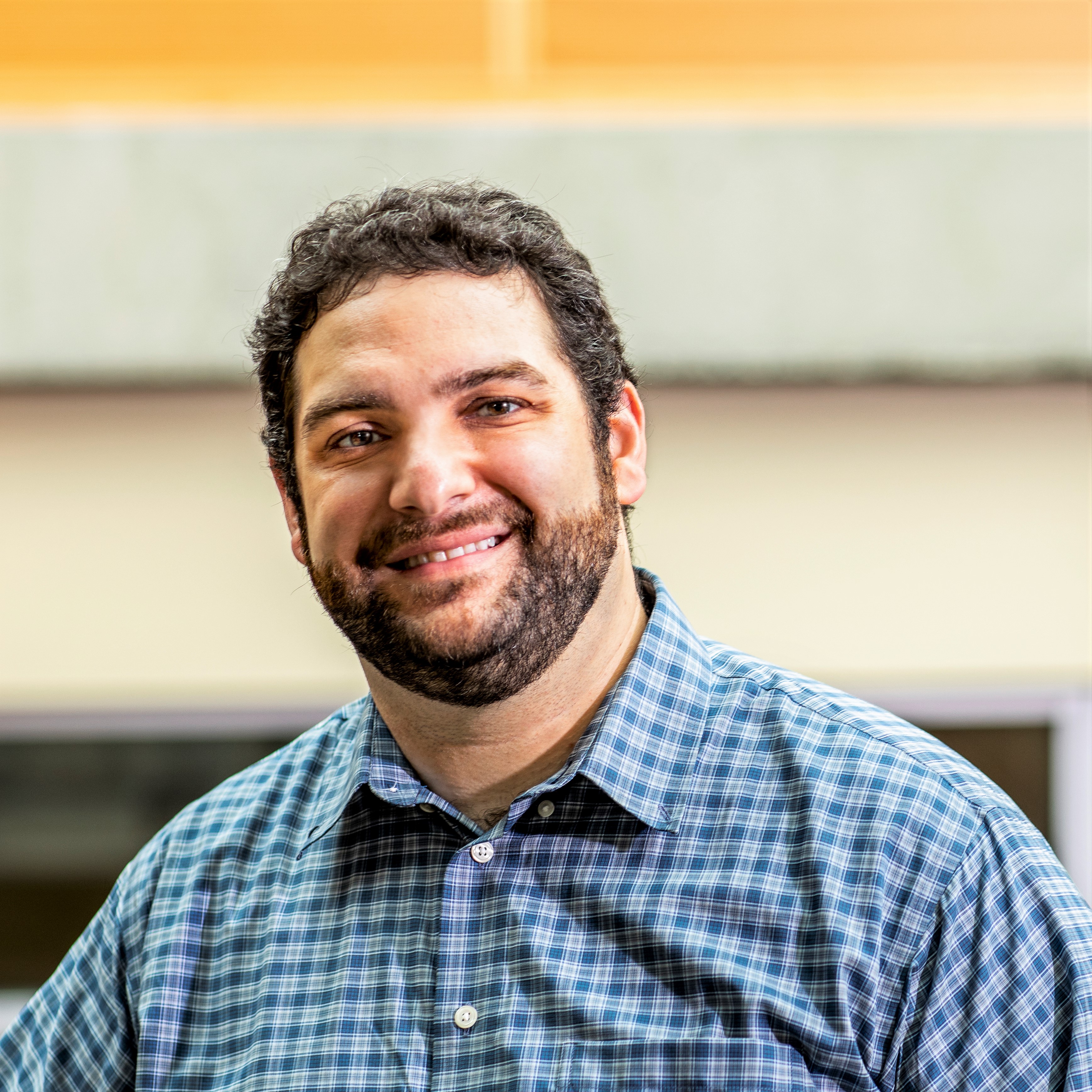 Brett Wortzman
Assistant Teaching Professor, Allen School
Brett Wortzman is an Assistant Teaching Professor in the Paul G. Allen School for Computer Science and Engineering at the University of Washington. Brett received his A.B. in Computer Science in 2006 from Harvard University and his M.Ed. in Curriculum and Instruction in 2012 from the University of Washington.